Practice Areas
Since 1975 Kantrowitz, Goldhamer & Graifman has provided large-firm, full-service legal work for clients in New York and New Jersey.
Active Class Action Lawsuits
Awards and Affiliations
Personal Injury Lawyers Rockland County, NY and Bergen County, NJ
The attorneys at Kantrowitz, Goldhamer & Graifman maintain the highest standards of professionalism possible, and are proud to be recognized for excellence by our peers.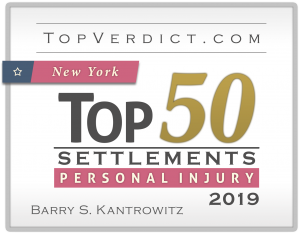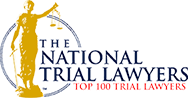 Our client
Testimonials

"Thanks for all of your help and support through this very trying time in my life."

"You are a rock star!! You are better at what you do than I even thought originally and I knew then you were the only one I knew who could do this!!!!"

"I can't thank you enough for all the help you've given me. You have been very patient, thoughtful and understanding. You are a great lawyer and a true friend."

"I thank you over and over again for your time and effort. I am very happy with the settlement."
Why Choose Kantrowitz, Goldhamer & Graifman
The attorneys at Kantrowitz, Goldhamer & Graifman, P.C. have decades of experience, extensive professional accolades and a reputation for results. Our firm partners and support staff apply skill and craftsmanship to each unique case, creating what we call "The Fine Art of Practicing Law.".
Personal Injury
Proudly serving our local communities in New York and New Jersey.
Were you hurt because of someone else's negligence? Injured in a car accident, slip and fall, or because of a defective product? You may be entitled to substantial monetary compensation for medical bills, lost wages, pain and suffering, and more. The legal process can be complex and intimidating. Don't go it alone. Call Kantrowitz, Goldhamer & Graifman today to enlist the help of tireless advocates who will go the extra mile to fight for justice and your rights under the law.
At our firm, you are not just a statistic or a dollar sign, you're family. We handle every aspect of your case with dedication, compassion, and finesse, leaving you to focus on recovery from your injuries.
Our track record speaks for itself: We have recovered millions in damages for our personal injury clients. Just like you, they faced fear and uncertainty in the wake of their accident. Just like you, they weren't sure where to turn in their time of need. They made the right decision: They called KGG Law for a free consultation. We invite you to do likewise. Read more aboutour Personal Injury Lawyers.
Divorce and Family Law
Protect your assets, safeguard the best interests of your children, and ensure a thriving future for yourself and your family.
Are you considering filing for divorce in New York or New Jersey? Have you had divorce papers served to you? Don't delay in contacting an experienced matrimonial attorney at our firm to make sure your rights are fully protected at every stage of the process. At this tumultuous time in your life, the wisdom and acumen of an experienced divorce attorney can make all the difference.
We strive to relieve the stress and anxiety that accompanies the dissolution of a marriage by providing our clients with the highest-quality representation in all divorce matters, including property division, spousal support, child support, and visitation rights.
Read more about our Divorce Lawyers.
Class Actions
Our firm is committed to consumer protection.
Victims of consumer fraud or unlawful conduct on the part of product manufacturers, pharmaceutical and medical device companies, financial institutions, or other businesses have the legal right to join together in a class action lawsuit to hold those bad actors accountable for the harm they have caused. When it comes to pursuing full monetary compensation for your losses, there is strength in numbers.
KGG Law is not afraid to take on deep-pocketed corporations whose greed and negligence have left broken lives in their wake. If you are considering whether or not to file or join a class action, you need skilled legal representation on your side.
Read more about Class Action Lawsuits.
Employment Law
Harassed or discriminated against at work? Has your employer engaged in illegal labor practices? We can help.
The workplace should be a safe and fair environment where all employees are given an equal chance to succeed. Unfortunately, this is not always the case. If you have suffered mistreatment from your employers, including sexual harassment, wrongful discharge, wage theft, defamation of character, or discrimination based on race, gender, or disability, our seasoned employment law attorneys are ready to stand by your side and fight for the justice you deserve.
When your employee rights are violated, your career, reputation, and financial future are on the line. Don't be afraid to speak out against workplace injustice. We understand the anger, fear, and frustration you are experiencing at this difficult time, and we are here to help make things right. Read more about Employment Law Litigation.
Winning Accident Lawyers in New York and New Jersey
Put our years of experience to work in getting the justice you deserve!
Call us 24/7 or use the contact form on our website to get all the information you need to decide if filing a lawsuit is the right decision for you and your family. All initial personal injury consultations are free of charge, and you do not owe us anything for your personal injury matter unless we recover money on your behalf. We offer honest answers to your questions and realistic assessments of your chances for success. You will be kept apprised of our progress at every stage of your case. Don't leave money on the table. Call Kantrowitz, Goldhamer & Graifman and take the first steps towards putting your life back together.
---
Serving Rockland and Bergen Country
Kantrowitz, Goldhamer & Graifman car accident lawyers understand the life-altering ramifications that follow a serious motor vehicle accident. If you or a loved one were injured because of the negligent actions of another motorist, you shouldn't be forced to bear the burden alone. Whether hurt in a rear-end collision, commercial vehicle crash or hit-and-run accident.
---
FAQ Videos
The following videos answer many frequently asked questions about Personal Injury, Class Action and Family Law. If you have a question that is not covered in the videos below, please call us for more information.
Personal Injury Lawyers – Rockland & Bergen County
Personal injury victims and their families often experience waves of misfortune. First an accident causes physical injury and possible property damage as well, then the victim must go through treatment or other healing processes, and then medical bills follow at a time when the ability to work may have been impaired.The law firm of Kantrowitz, Goldhamer & Graifman, P.C. was founded over four decades ago upon a commitment to bring and artful legal representation to individuals, families, and businesses in New York and New Jersey. We bring that same dedication when representing the individuals and families who have been hit hard.
Who Is Eligible To File A Personal Injury Lawsuit?
A personal injury is a physical injury caused by someone else's wrongful action. If you have injuries as a result of an auto accident, workplace accident, or a slip and fall accident, or if you have been seriously injured by a defective product or medical malpractice, you may be entitled to recover money for your losses.
Consider speaking with a Bergen County personal injury lawyer or a Rockland County personal injury lawyer without delay because statutes of limitations restrict the amount of time you have to make a claim.
How Do I Choose A Personal Injury Lawyer?
You would not choose a veterinarian to perform your heart surgery. In a similar way, you should choose a lawyer with significant and successful experience in the area in which you need representation.
While KGG offers representation in a number of disciplines, each of our partners focuses and specializes in specific practice areas. Under the leadership of Barry S. Kantrowitz, KGG has recovered millions of dollars for individuals who were the unfortunate victims of someone else's negligence. Mr. Kantrowitz, a veteran personal injury attorney, personally supervises the day-to-day operations of our accident and injury practice as he has done for years.
Let Us Review Your Case
Speak with an experienced attorney that can get you the compensation you deserve. Your call is confidential.
For Immediate Service, Call 800-711-5258