Bergen County Medical Malpractice Attorneys
Since 1975, the medical malpractice lawyers at Kantrowitz, Goldhamer & Graifman have been advocating for those harmed by medication mistakes, surgical errors and misdiagnoses. When negligent medical care results in grave physical harm or loss of life, patients and their families are entitled to pursue compensation through the courts.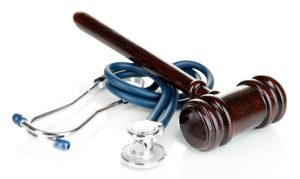 Medical professionals of all disciplines are held to a high standard of conduct to protect the health and wellbeing of their patients. Sadly, medical errors cause debilitating injuries and claim the lives of some 400,000 patients each year, finds a recent study published in the Journal of Patient Safety. Even more alarming, the Journal of the American Medical Association states that medical negligence is the third leading cause of death in our nation—trailing only cardiovascular disease and cancer.
Malpractice Lawyers fighting for your rights
Any kind of professional negligence that falls below the accepted standards of medical care can make a health care practitioner legally liable. Kantrowitz, Goldhamer & Graifman, P.C. attorneys have the skills and resources to take on the most challenging of malpractice cases in state and federal courts. Though a jury award or settlement may never erase the pain and trauma caused by a physician's careless actions, a substantial legal recovery can make a huge impact when it comes to paying hospital bills and covering day-to-day expenses.
To learn more about your legal options for filing suit, we encourage you to consult with a medical malpractice attorney at KGG free of charge.
Failure to Diagnose Cancer
"Medicine today invests heavily in information technology, yet the promised improvement in patient safety and productivity frankly have not been realized," says Senior Vice President for Patient Safety and Quality at Johns Hopkins, Dr. Peter Pronovost. Studies have demonstrated that missed and delayed diagnoses, including a failure to diagnose cancer, are among the most prevalent types of malpractice in U.S. hospitals today. In 2013, the National Center for Policy Analysis reported that up to 20 percent of all cancer cases in America are misdiagnosed. Some estimates suggest that every year more than 40,000 cancer patients die needlessly because their disease was misdiagnosed or went undetected by health care professionals. When cancer is diagnosed promptly and accurately, survival rates increase tremendously.
In tragic situations where a medical professional fails to diagnose cancer or misinterprets symptoms, patients are unwittingly deprived of timely treatments that could save their lives. Many of today's chemotherapy treatments and cancer-fighting medications are most effective during the disease's early stages, before tumors become malignant.
Cervical cancer, breast cancer, ovarian cancer, prostate cancer, lung cancer, kidney cancer and colon cancer are some of the many types of this disease that respond well to early, aggressive treatment. When doctors fail to order the appropriate tests, misread lab results, or misdiagnose a tumor as benign – this may constitute negligence and lead to a viable malpractice lawsuit.
Kantrowitz, Goldhamer & Graifman lawyers are highly experienced in the litigation of cancer misdiagnosis claims, and tenaciously fight to hold negligent health care providers responsible. Our talented team of malpractice attorneys works with medical specialists and oncologists who can testify as to standard practices within the industry, offering their expert opinions as to causation and damages incurred.
Surgical Errors
Experiencing a bad outcome after surgery isn't always proof that medical negligence occurred. However, a 2012 study provides disturbing statistics on the prevalence of surgical errors. Over 4,000 preventable surgical mistakes occur on the operating room table every year, resulting in more than $1.3 billion in medical malpractice settlements and verdicts. From wrong-site surgeries to leaving surgical dressings inside the patient's body, these types of mishaps come with grim repercussions.
Surgeons may be sued for a variety of errors, including:
Leaving foreign objects inside a patient
Operating on the wrong body part
Operating on the wrong patient
Removing the wrong body part or organ
Preventable post-operative infection and complications
Misuse of surgical equipment and instruments
Anesthesia errors
Surgical errors that are caused by gross negligence, insufficient training, fatigue, inexperience with instrumentation or technology, or miscommunication between surgical staff may give rise to a medical malpractice claim. While wrong-site, wrong-procedure and wrong patient are all deemed "never" events, these mistakes happen with shocking frequency.
In surgical negligence cases where injuries are severe and ongoing, the victim may be able to secure significant monetary compensation.
Medication Errors
When not prescribed or administered properly, medications that cure disease, alleviate pain and troubling symptoms can cause more harm than good. Every year, more than 1.5 million injuries are caused by preventable medication errors. Adverse drug events are responsible for an estimated 100,000 hospitalizations every year in the U.S., and some of these come with deadly consequences.
Pharmaceutical drug administration is a multistep process involving numerous health care practitioners, leaving ample room for error. Mistakes can happen at any step, exposing patients to incorrect dosages, or even the wrong type of drug. More than 40 percent of fatal medication errors involve incorrect dosages reports the FDA, and the bulk of these occur in hospital or long-term care facilities such as nursing homes.
Medication errors are often traced back to:
Mistakes or carelessness on the part of prescribing medical professionals
Miscommunication on medication orders
Failure to monitor patient and cross-check for drug counter indications
Administering the medication via the wrong route
Medication orders that have sound-alike names
Labeling and packaging problems on medication bottles
Pharmacy errors in dispensing the correct medicine or dosage
Kantrowitz, Goldhamer & Graifman holds health care professionals and pharmacies accountable for the injuries, suffering and financial losses caused by medication errors.
Compensation available to plaintiffs
Few medical malpractice lawsuits make it all the way to trial. Most are settled out of court between the plaintiff and the defendant's insurance company. In order to make a successful claim for compensation, your legal counsel must demonstrate that the doctor or hospital staff deviated from the acceptable standard of care, resulting in preventable harm or death.
At KGG, our legal team believes that way too many Americans are being injured by medical mistakes. Our attorneys will aggressively pursue maximum compensation in your case, whether it is settled out of court or tried before a jury.
Plaintiffs may recover monetary damages for:
Hospital and medical bills
Lost wages
Loss of future earnings
Rehabilitation costs
Partial or permanent disability
Pain and suffering
Emotional distress
Loss of consortium
Plaintiffs have secured massive, multi-million dollar payouts for unnecessary and botched surgeries, medication mistakes, diagnostic errors and other instances of medical negligence.
Kantrowitz, Goldhamer & Graifman have successfully procured millions of dollars in compensation on behalf of innocent victims in New York and New Jersey, and recently won a $1,391,666 medical malpractice verdict. For legal representation of the highest caliber, put your trust in a law firm that generates results and prides itself on providing compassionate, individualized attention to each and every client.
Medical Malpractice Attorneys serving New Jersey
If you or a loved one has experienced harm because of the negligent actions of a health care provider, the attorneys at Kantrowitz, Goldhamer & Graifman are here to protect your rights every step of the way. There are deadlines for filing a medical malpractice claim in New Jersey. Do not wait too long and forfeit your right to legal recourse – contact our law offices today to schedule a complimentary consultation.
Additional Medical Malpractice Resources:
Medical Malpractice FAQs
Bergen County medical malpractice attorneys understand how devastating an injury or illness caused by medical negligence can be to a victim – physically, emotionally, and financially. Pursuing a medical malpractice lawsuit can help alleviate some of these losses, however, these legal actions can be complex. The following are some common questions about malpractice cases. For more details, contact Kantrowitz, Goldhamer & Graifman, P.C.
What constitutes medical malpractice?
Medical malpractice occurs when a healthcare professional, such as a doctor, nurse, or hospital, fails to provide an acceptable standard of care, resulting in harm to a patient. This can include misdiagnosis, medication errors, surgical mistakes, birth injuries, anesthesia errors, failure to obtain informed consent, or inadequate follow-up care. To prove medical malpractice, it must be demonstrated that the medical professional breached their duty of care, and that breach directly caused the patient's injury or harm.
What should I do if I suspect medical malpractice?
If you suspect that you or a loved one may have been a victim of medical malpractice, it is important to take the following steps:
Seek immediate medical attention to address any ongoing health concerns.
Document all relevant information, including medical records, prescriptions, and any communication with healthcare providers.
Consult with an experienced medical malpractice lawyer who can assess the situation and guide you through the legal process.
Statutes of limitations apply to medical malpractice claims, so it is crucial to act promptly.
How is medical malpractice proven?
In order for Bergen County medical malpractice attorneys to prove medical malpractice, the following elements must be presented:
Duty of care: Establishing that there was a doctor-patient relationship, and the healthcare professional had a duty to provide an acceptable standard of care.
Breach of duty: Showing that the healthcare professional failed to meet the required standard of care, deviating from what a competent professional would have done in similar circumstances. Causation: Proving that the healthcare professional's breach of duty directly caused the patient's injury or harm.
Damages: Demonstrating the extent of the patient's physical, emotional, or financial losses resulting from the malpractice.
Can I sue for medical malpractice if I signed a consent form?
Signing a consent form does not necessarily waive your right to pursue a medical malpractice claim. While consent forms acknowledge the risks associated with a particular procedure, they do not absolve healthcare professionals from their duty to provide a reasonable standard of care. If the healthcare professional's negligence goes beyond the known risks and causes harm to the patient, a medical malpractice claim may still be pursued.
How long does a medical malpractice lawsuit take?
The duration of a medical malpractice lawsuit varies depending on various factors, including the complexity of the case and the willingness to settle. Medical malpractice claims can be lengthy, often taking months or even years to resolve. It involves gathering evidence, expert consultations, negotiations, and potentially going to trial. Consulting with an experienced medical malpractice lawyer can provide you with a better understanding of the timeline specific to your case.
Contact a Personal Injury Law Firm for Legal Help
If you or a loved one has suffered an injury or illness due to negligent medical care, call Kantrowitz, Goldhamer & Graifman, P.C. to schedule a free consultation with one of our dedicated Bergen medical malpractice attorneys.