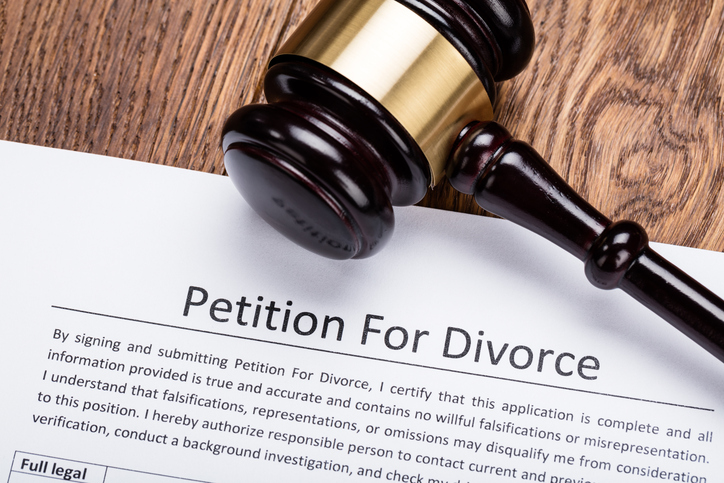 Deciding to initiate the divorce process is a major step, regardless if you and your soon-to-be ex are on good terms or not.
While most couples facing the end of a marriage want to move on with their lives as swiftly as possible, there are several factors that will determine the length of a divorce proceeding, such as where you live, how congested the family law courts are in your area, and whether the divorce is contested or uncontested.
Primary factors that affect a divorce timeline
There is no definitive time frame for divorce in New Jersey, but couples who cooperate on financial matters, property division and issues concerning child custody tend to reach the finish line faster.
Is the divorce uncontested?
Without question, an uncontested divorce proceeding will finish much faster than a divorce where couples are fighting over spousal support, who gets the house, child custody and other matters. In an uncontested divorce, both parties have come to a complete agreement on every detail of the split. This includes everything from alimony and child visitation to tax liabilities and division of marital property. It's important to keep in mind that both parties should enlist the services of a qualified divorce attorney, even in amicable break-ups. This ensures that legal documents are drafted correctly, and the process is moves efficiently through the court system.
Generally speaking, a no-fault fault divorce — or uncontested filing — in New Jersey can take anywhere from two to three and a half months, from start to finish.
A contested divorce filing is more complicated and time-intensive. If you do not agree on property division, child support and other legal matters – the divorce process can drag on for many more months. However, New Jersey courts have taken measures to ensure that divorce proceedings take no longer than one year (starting when the divorce complaint is filed). As always, there are some exception, typically involving high-conflict cases.
Mandatory waiting periods
Fault-based divorces in New Jersey that involve willful desertion or adultery usually require a waiting period before petitioning on those grounds. Proving the other spouses alleged misconduct can lengthen divorce proceedings considerably.
To petition for a no-fault divorce in New Jersey, the courts ask that irreconcilable differences have lasted for at least 6 months. There is no mandatory waiting period if the couple has been married for less than six months or has been living separately for a minimum of 18 months.
Tips to shorten the divorce timeline
Follow these tips to keep costs down and expedite the divorce process:
Retain competent legal counsel to assist with all facets of divorce planning
Try and settle as much as possible with your spouse ahead of time and meet him or her half-way
Be 100 percent honest about your financial status, assets, debts, income and liabilities
The more a couple can compromise and agree on specific terms, the easier the process
New Jersey divorce lawyers
The law firm of Kantrowitz, Goldhamer & Graifman, P.C. represents clients who need expert legal advocacy in all areas of matrimonial law. Safeguard your interests by partnering with experienced Bergen County divorce lawyers. Reach out today for a private consultation.
Additional Resources:
Divorce Magazine, How Long Does It Take to Get a Divorce? https://www.divorcemag.com/blog/how-long-does-it-take-to-get-a-divorce/
Women's Divorce, Frequently Asked Divorce Questions https://www.womansdivorce.com/divorce-questions.html#TIME