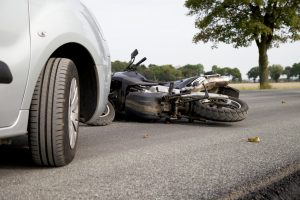 Reckless driving is a significant factor in motorcycle accidents, which claim hundreds of lives each year. At the law offices of Kantrowitz, Goldhamer & Graifman, we have successfully handled numerous cases where road rage, street racing and other reckless behavior has caused crippling injury to motorcyclists.
Our attorneys ensure that victims of motorcycle accidents caused by reckless driving are fairly compensated for their injuries, damages and losses. Whether you live in New York or New Jersey, the law affords remedies for victims of negligence and wrongdoing. With the guidance of a skilled motorcycle accident lawyer at KGG, plaintiffs can seek damages for past and future medical expenses, hospitalization and surgery costs, loss of income, pain and suffering, emotional trauma, as well as physical and occupational therapy. Op
In our many decades of litigating personal injury cases in Bergen County and Rockland County, we have seen the life-shattering effects of crash injuries resulting in loss of limbs, paralysis and permanent brain damage. It is our mission to hold reckless drivers accountable for their actions, and we accomplish this by collaborating with accident reconstruction experts, collecting police reports and traffic cam footage, and securing testimony from eyewitnesses and industry experts.
If you or a family member have been injured because of a reckless motorist, our seasoned attorneys can explain your legal options.
What constitutes reckless driving?
Reckless driving is any type of action or behavior behind the wheel that compromises the safety of others. New Jersey law defines reckless driving as operating a vehicle with a "willful or wanton disregard" of the rights or safety of others in a manner that would endanger person or property. In the state of New York, reckless driving is considered a misdemeanor crime – the first offense punishable with up to 30 days in prison. In New Jersey, the penalties for reckless driving are even steeper, as those convicted can face a 60-day term in county jail and possible driver's license suspension.
Some of the more common examples of reckless driving include:
Driving too fast for road conditions
Driving under the influence of drugs or alcohol
Failing to obey traffic rules
Aggressive driving practices such as tailgating and weaving
Illegal U-turns
Sudden braking on wet or icy surfaces
Failure to signal lane changes or turns
Street racing
Driving a vehicle without headlights
When truck or passenger car drivers display a blatant disregard for the safety of other road-users or pedestrians by driving recklessly, they put motorcyclists and their passengers at great risk for mortal harm. According to the National Highway Traffic Safety Administration (NHTSA), motorcycle accident fatalities have risen by more than 70 percent over the past 15 years, and bikers who manage to survive a crash with a reckless driver have little in the way of protection. Even a low-speed impact can leave the motorcyclist and their passengers with massive injuries.
Catastrophic motorcycle accident injuries
Advances in motorcycle helmet design and protective gear have not translated into better outcomes for bikers. Though helmet laws have reduced the rate of motorcycle accident-related deaths, crashes caused by reckless drivers often result in horrific personal injuries:
Concussions
Spinal cord injury
Traumatic brain injury
Broken bones
Neck and back injury
Torn ligaments
Permanent disfigurement
Severed limbs
Fatal accident data shows that motorcyclists are 27 times more likely to die or suffer serious injury in a crash compared to passenger car occupants. A slow-motion fender-bender between two passenger cars can easily turn into a deadly accident if one of the involved is a motorcycle. Motorcyclists are smaller, lighter and harder to see on the road, but this is no excuse for negligent drivers who run stop lights, execute dangerous lane maneuvers, or ignore posted speed limits.
Grounds for seeking compensation
Insurance companies loathe to pay full compensation in motorcycle accidents involving reckless or negligent driving. They may attempt to stall or deny your claim, with a view toward paying as little as possible.  By aligning yourself with a capable accident attorney at KGG, insurance carriers will no longer hold the purse strings. We have the resources and legal savvy to maximize the value of your injury claim, and ensure your settlement accurately reflects the extent of your losses.
Our legal team understands that reckless driving is much more than a single lapse of judgment on the road. This careless behavior endangers the health and livelihood of motorcyclists who are most vulnerable to harm.
A conviction for reckless driving can lead to jail time, monetary fines, license suspension and a criminal record. More importantly, it can shatter lives and permanently injure a family breadwinner.
Reckless driving motorcycle accident lawyers
Reckless driving is a serious offense in New York and New Jersey and one that carries heavy consequences. If your loved one was harmed by a reckless driver, Kantrowitz, Goldhamer & Graifman offers effective, results-focused representation. You can arrange a free case review in our Bergen County, NJ or Rockland County, NY offices.
Additional Resources on Reckless Driving Motorcycle Accidents:
Drive-Safely.net, Motorcycle Safety Tips https://www.drive-safely.net/motorcycle-safety-tips/
Insurance Information Institute, Background on: Motorcycle crashes https://www.iii.org/issue-update/background-on-motorcycle-crashes
NHTSA, Motorcycle Safety and Crash Facts https://crashstats.nhtsa.dot.gov/Api/Public/ViewPublication/812353